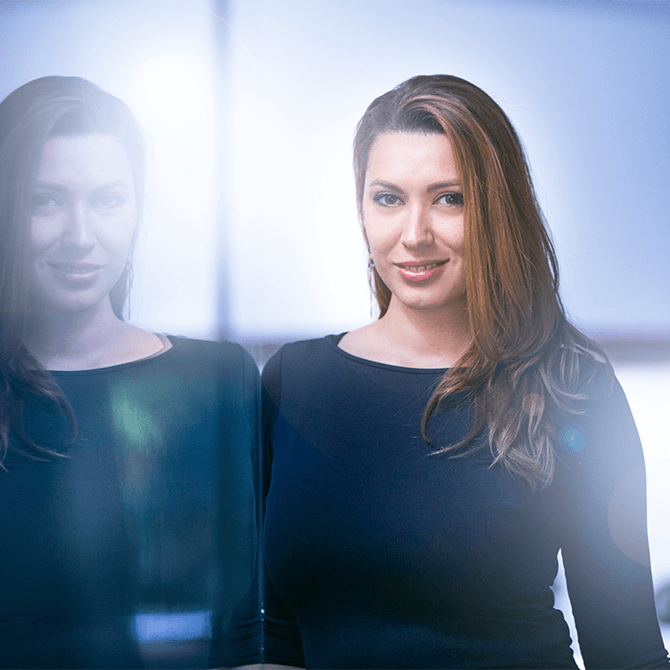 About me
I am a professional characterised first and foremost by punctuality, perseverance and strategic business thinking. Having a german background has enhanced my business judgment and taught me that the sense for aesthetics, as well as the communication and marketing skills, come with practice and it's my 10+ years of experience that helped me develop a tight client portfolio.
My background as a marketing consultant and strategist includes event management and private healthcare, but it is much more than that – I am a perfectionist and I treat each client with the utmost attention.
Get in touch
Services
Marketing Strategy

Over the past years, the central point of marketing has shifted from a traditional path to a more customer-centric, digital path. Whereas the focus of a marketer has been on the product, now businesses must concentrate their efforts to retain their customers while building an authentic brand.
Combining online and offline interactions, blending style with substance and ultimately strengthening the customer engagement we develop a powerful differentiators for our clients.

Digital Marketing

In a world where connectivity is everything, we help brands reach their audience, thus creating awareness and ultimately, advocacy. Using multi-channel strategies, we focus on communicating through social media while also building unique online experiences.
Our tactical approach includes human-centric marketing for brand attraction, content marketing for brand curiosity, omni-channel marketing for brand commitment and engagement for brand affinity.

Business Consulting

Baumann Management helps businesses change how they think and how they work, while elaborating strategies for the future.
When it comes to building company functional skills and increase long-term performance, we can deliver all you need from business strategy to operations. No matter if you are an incumbent or newcomer, we have the expertise to help you improve your business.

Corporate Events

For some industries, corporate events are part of a marketing strategy conducted towards offline engagement. Planning and implementing such events, as well as creating a customer experience journey and communication plan can be often challenging, due to immediate customer response.
The entire experience is aimed at achieving an ultimate conversation level and common grounds between the brand and its customers. In some cases, events result in instant brand fidelity and advocacy.
Let's get a coffee
Have you ever heard of a great partnership that started without a coffee break? Neither have I. Let's get together!
Send a message
Fields of expertise
Real Estate

Working with one the largest real-estate developers in Romania has given me the opportunity to fully understand the importance of marketing in this field. Whether it is a retail, office or residential project, a solid marketing strategy is a must.

Healthcare

Medical marketing proved to be one of the most challenging fields I have worked in. Five years of experience in the private healthcare industry, with the no.1 operator in Romania, has strengthened my strategical abilities in customer service.

Automotive

B2B marketing is well-known, but perhaps its importance is underestimated. Industrial brands must focus more on their B2B communication, brand awareness, as well as on HR marketing - a strategy which became extremely important in the last few years.

HoReCa

As it is based almost entirely on brand experience, companies in this field should recognize that a good product or service, brand awareness and communication are not enough to maintain a competitive brand. Customers will always seek new or better experiences.

Agriculture

This particular field is all about foresight, anticipation, devising counter measures and a little bit of luck. My experience involves major manufacturing industries, as well as medium-sized customers, proving the importance of brand-customer proximity.

Let's get a coffee

Even if your business is not part of my expertise industries, I never say no to a challenge.